Meet CMMC Level 3 Requirements
The DoD has built on the DFARS framework to include CMMC certification for all contractors and sub-contractors who are part of the DoD supply chain.
Many contractors are unsure about what's required of their company or where to even start. Others know where to start, but do not have the internal bandwidth to assess and remediate their cybersecurity gaps.
Download ProArch's guide covering CMMC Level 3 requirements to understand the 20 additional controls plus get:
Details on each control in a straightforward language
Tools and solutions that meet each control requirement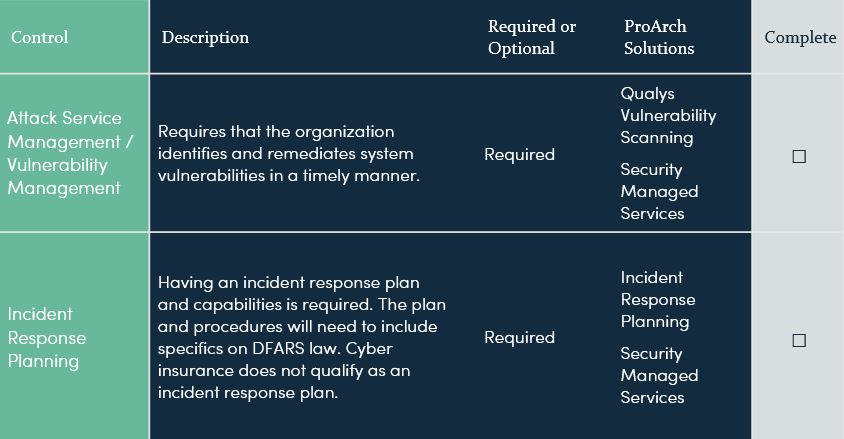 The good news is contractors can outsource the assessment and implementation of CMMC requirements. RPO's like ProArch can bring your company across the CMMC finish line and guarantee compliance upon your next audit.